Before I show them all to you I want to say that despite their reputation they are not the smelly, biting,unpleasant creatures that people expect them to be. Infact they couldn't be further from it. They are infact funny, loving, intelligent and very clean by nature. They make excellent pets who are adaptable to our lifestyles and will live happily as indoor or outdoor pets. They do require lots of time and attention and you should give alot of consideration to whether they are the right pet for you before you decide to give one a home.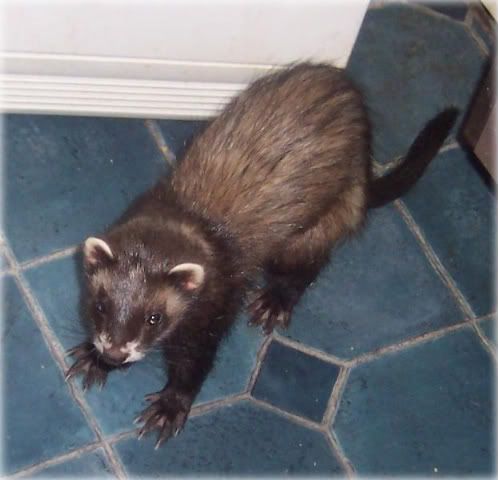 Tiva was given to me by Jackie and Bob Bradbury. She is a real credit to their careful breeding and gentle handling
Oscar was abandoned and came to me as a stray
Riot arrived here after his elderly owner could no longer keep him so he tearfully handed him and his mother and siblings over to Shaz and Andy Shaw. Sharon and Andy cared for them all untill all the babies were old enough to rehome. Mum has stayed with them.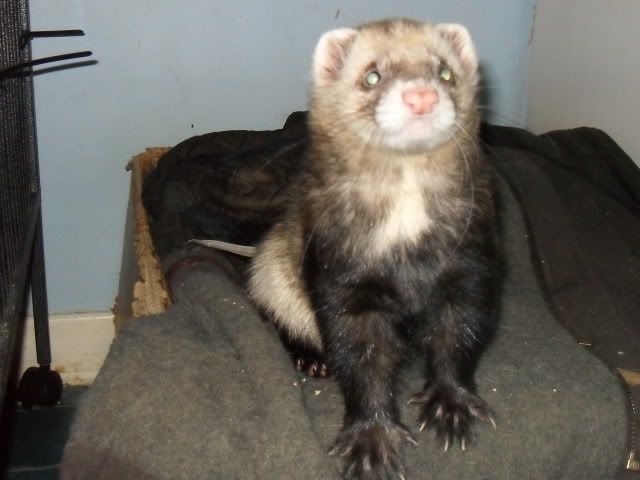 Bumble is named  after David Lloyd (the cricket commentator). He was bred by Pete and Donna Ford
Ralph
Neo
 Doris 
Treacle
Ralph,  Neo, Doris and Treacle are my newest additions. They were a present from my Mum inlaw for my birthday.