Seth is the newest addition to our home. He was born on June 9th 2009 and he is a Parson Russell Terrier. He is full of life and always up to mischief and has been something of a shock to our systems as we are used to dogs of a much calmer nature. He is lots of fun though, bright, quick to learn  and always at our heels so he doesn't miss any thing. I am sure as he grows up we are going to have alot of adventures to tell you all about.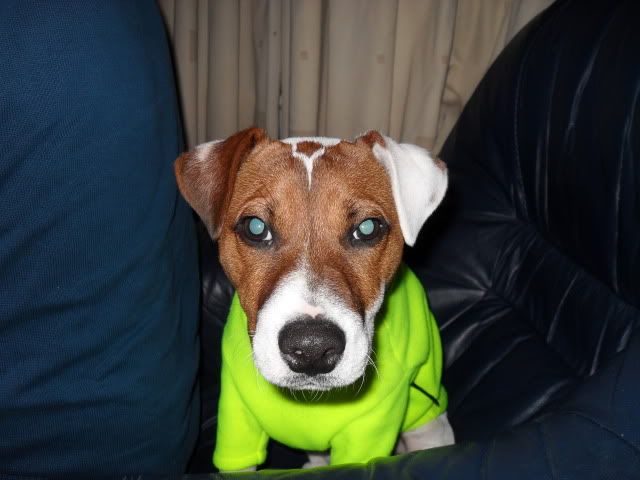 Parson Russell Terriers are not jack russells with long legs, they are seperate breed founded by a clergyman called John Russell. The breed can be traced back to a foundation bitch which he bought from a milkman in the year 1820 and from her he bred dogs to suit his ideal of a terrier for hunting with. He died in 1883 and the breed was kept true to his breeding by a small group of enthusiasts who formed The Parson Russell Terrier Club.
The breeds survival was threatened in the years that closely follwed the second world war as they were bred with other breeds and a smaller dog with with shorter legs emerged this dog became very popular and is known as the Jack Russell. The Parson Russells breeding was kept alive by a few die hard breeders though and their dedication to the breed has resulted in the kennel club recognising the breed from  January 1990.
Todays dogs are still as hardy a working terrier as they were at the start of the breed and they are still used in the field. They are very adaptable though and live happily as pets in many homes. They love getting involved in family life and make ideal agility and fly ball dogs. They could even be described as the perfect companion.
Seth with his brothers and sisters                 Hmmmm I think I'll have this human.
He was such a cute puppy.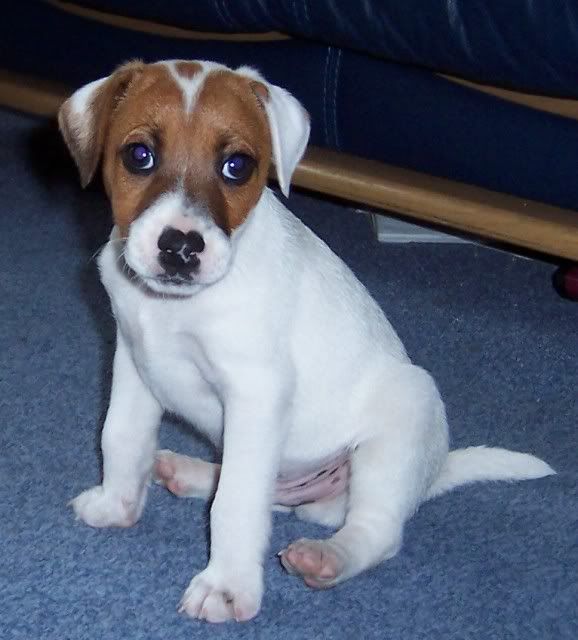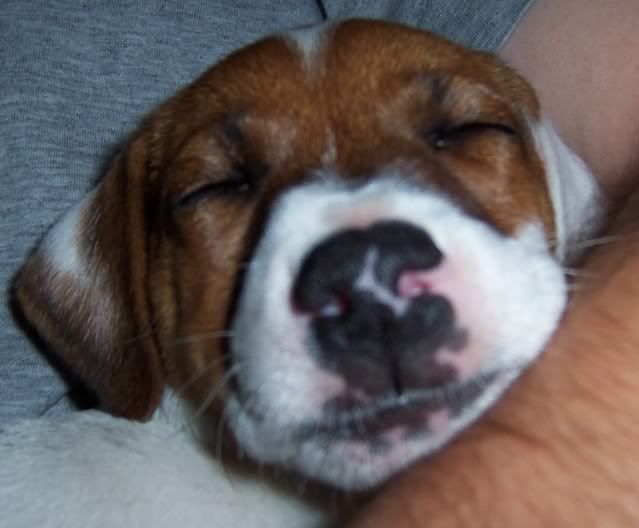 We worried he might not like our cats but there was no need and he misses Lucky now as we all do.